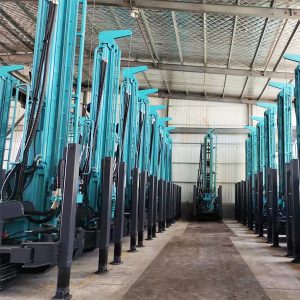 Installation and preparation of water well drilling rig
Prepare the rock-drilling cavern. The specifications of the cavern can be determined according to the method of drilling. Generally, the height of the cavern is 2.6-2.8 meters when the horizontal hole is drilled, and the width of the cavern is when the upward, downward or inclined hole is drilled. It is 2.5 meters and the height is 2.8-3 meters.
2. Lead the gas and water pipelines, lighting lines, etc. to near the working surface for later use.
3. Erect the pillars firmly according to the requirements of the hole design. The upper and lower ends of the pillar should be padded with wooden boards, the horizontal shaft and the snap ring are installed on the pillar according to a certain height and direction, the machine is lifted by a hand winch, fixed on the pillar at the required angle, and then the hole of the drill is adjusted Towards.
Website: https://www.dth-drillrig.com
Email: [email protected]